Security Testing
Fluid Attacks' Security Testing solution allows the comprehensive and accurate detection of security vulnerabilities in your IT infrastructure, applications, or source code. Our security testing team consists of certified ethical hackers who work on diverse environments, both with automated tools and manual exploitation. We prioritize all findings according to their severity and provide you with recommendations and guidance on their remediation in order to mitigate the risks of cyberattacks from internal and external sources. Our security testing, which is available for your entire software development lifecycle, succeeds in identifying both known and unknown vulnerabilities while guaranteeing reports with minimal rates of false positives (lies) and false negatives (omissions).
Benefits
Vulnerability report
Our certified team of ethical hackers will be actively searching your systems for cybersecurity vulnerabilities that may pose a risk to your information assets and those of your users. You will receive detailed reports based on which you can decide what you want to fix according to the severity and impact on your business.
Minimal rates of false positives
We place much more emphasis on tool-supported manual work than relying on the intensive use of automatic tools, and are more concerned with accuracy than speed. This is why you will find very low rates of false positives and false negatives in our projects.
Centralized management
We manage the security testing from a unique point, our Attack Resistance Management platform (ARM). This allows our red team to be available and in constant communication with your developers in order to achieve high remediation rates. We also use this platform to provide you with easy-to-understand, real-time executive indicators.
Ready to try Continuous Hacking?
Discover the benefits of our comprehensive Continuous Hacking solution, which hundreds of organizations are already enjoying.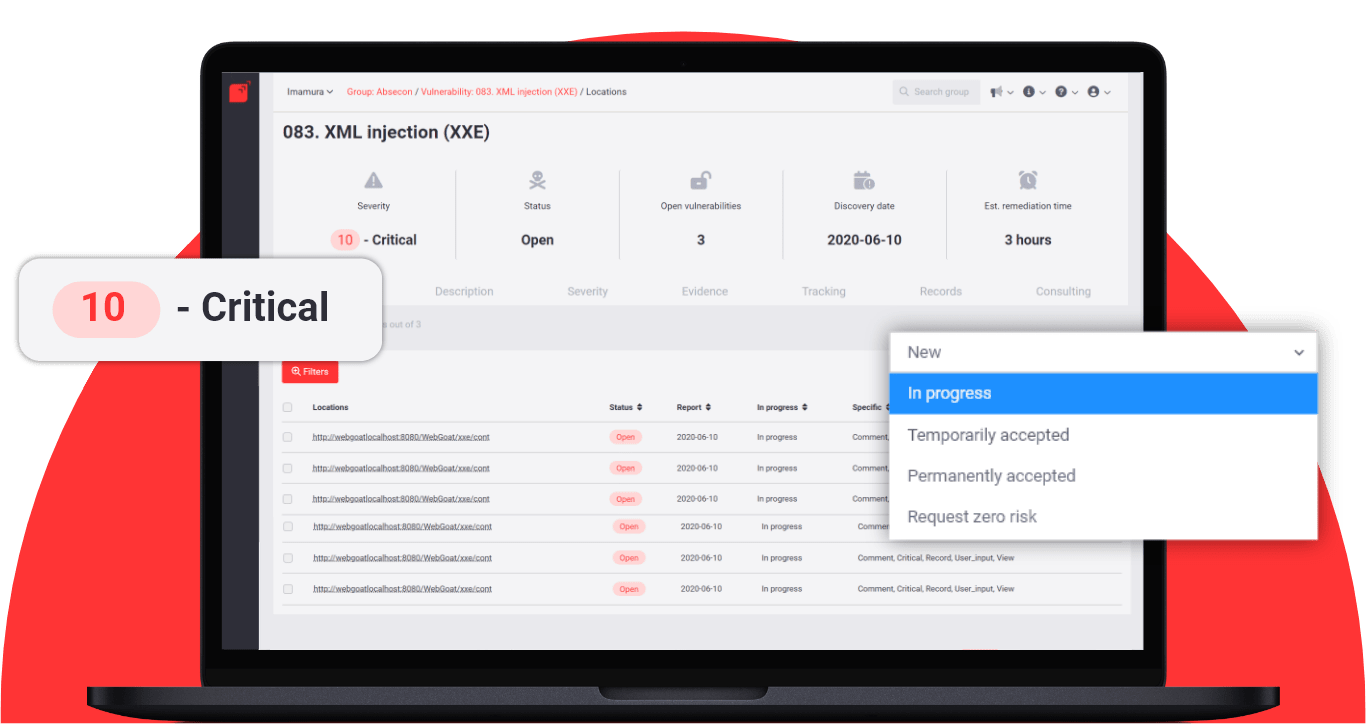 Start free trial