Penetration Testing
Fluid Attacks' comprehensive Penetration Testing is based on our certified pentesters' ability to simulate real-world cyberattacks in order to infiltrate companies' software and information assets. Our pentesters look for and try to exploit security vulnerabilities in your systems and then provide you with detailed reports for their proper elimination. Pentesting is not an automated activity; the professionals make use of security and penetration testing tools as well as relying on their expertise to apply manual techniques. Therefore, this kind of testing focuses more on vulnerabilities that cannot be discovered through automated scanning methods that are more oriented to known weaknesses.
Benefits
In-depth hacking
Our ethical hackers' extensive efforts allow them to know in greater detail the vulnerabilities in the systems and what risks are being taken if they are not promptly remediated.
Manual and precise work
Our ethical hackers go beyond using automated tools, employing their expertise to discover everything that can pose a cybersecurity risk within your IT systems. This is how we can guarantee minimal rates of false positives and false negatives in our projects.
Multiple re-attacks
Every time you remediate a vulnerability we find in your system through Continuous Hacking, you can ask our team to verify that remediation. This verification process does not have an additional cost, no matter how many re-attacks are necessary.
Ready to try Continuous Hacking?
Discover the benefits of our comprehensive Continuous Hacking solution, which hundreds of organizations are already enjoying.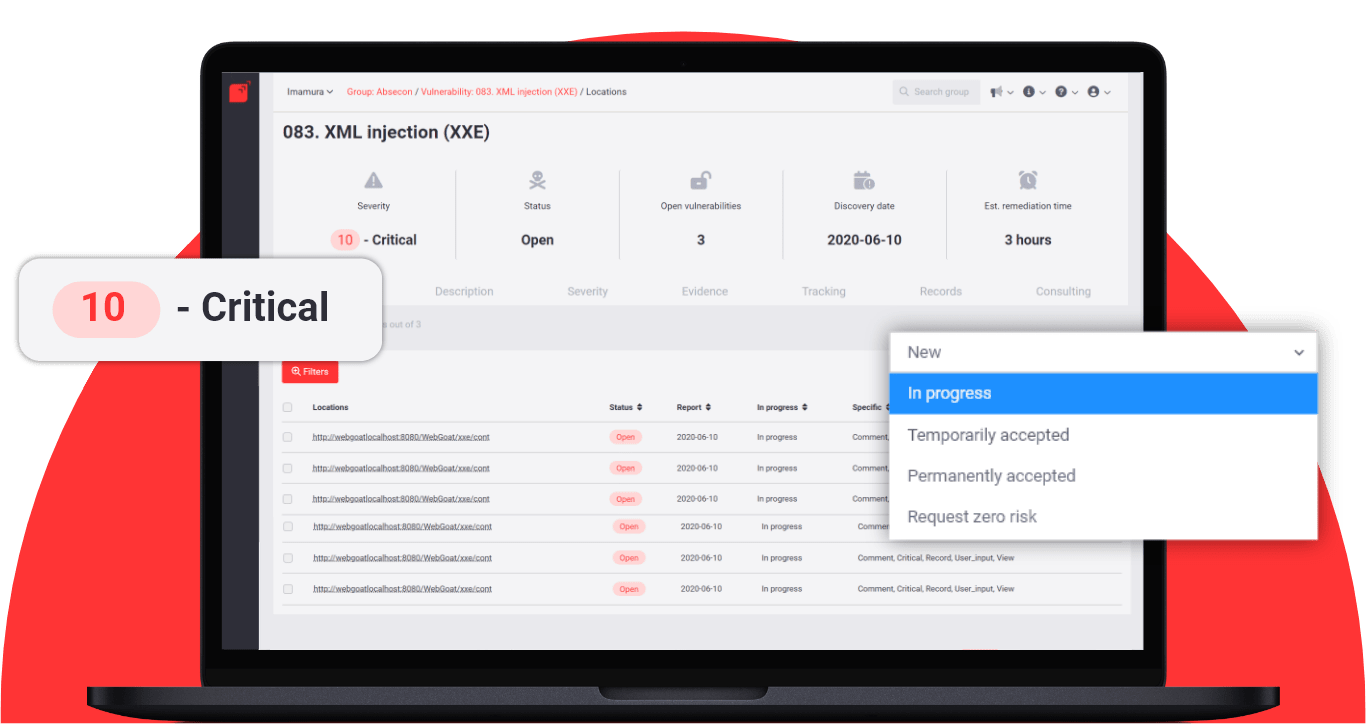 Start free trial